What exactly is a patient lifter?
A patient lifting machine is a rather self-explanatory term. It's a machine used to transfer people who have trouble moving from one place to another without any additional help. This modern assistive device allows patients to be lifted from one resting place, a bed for example and transferred to another - a chair or a wheelchair. Some patient lifters are designed to aid the patient to stand up completely. They are mostly powered by electricity or hydraulics.
Basically there are two types of patient lifts - sling lifts or seat-to-stand lifts. Some lifters are attached to a wall or a ceiling, however, the most practical ones are mobile, which allows them to be moved from place to place, helping patients wherever they may need them.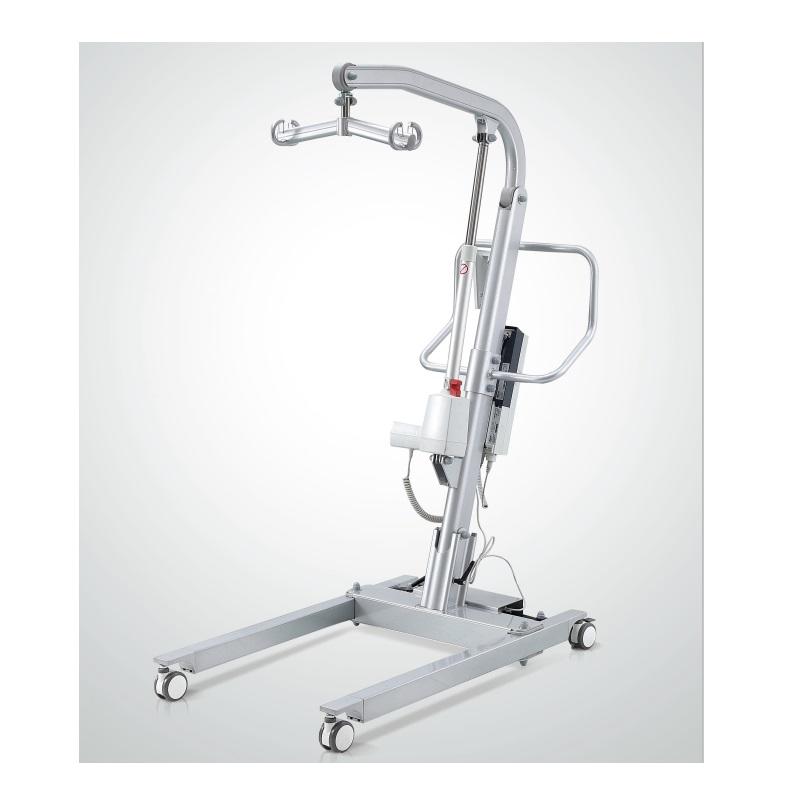 The many benefits of patient lifters
Patient lifting machines are used in every hospital, clinic, nursing home, and rehabilitation facility. As they are an essential and indispensable piece of equipment for every patient whose mobility is limited, they are also used by people receiving home health care. There are countless advantages of owning and using a patient lifter.
They allow caregivers to aid their patients without any strain or physical effort. The use of patient lifts decreases the stress on the nursing staff and reduces the risk of back pain or orthopedic injury caused by lifting heavy patients. Having a patient lifter reduces the number of caregivers required to move the patient as safe as possible.Patient lifting machines can be used by the patient alone, without the help of any caregivers whatsoever. Using patient lifts allows patients to be transferred more safely and comfortably. As patient lifters help patients to sit up or stand up on their own, they promote the patients' quality of life. They allow patients the freedom to move around their own homes without the help of a 24/7 caregiver, which gives them more privacy and lowers their monthly expenses.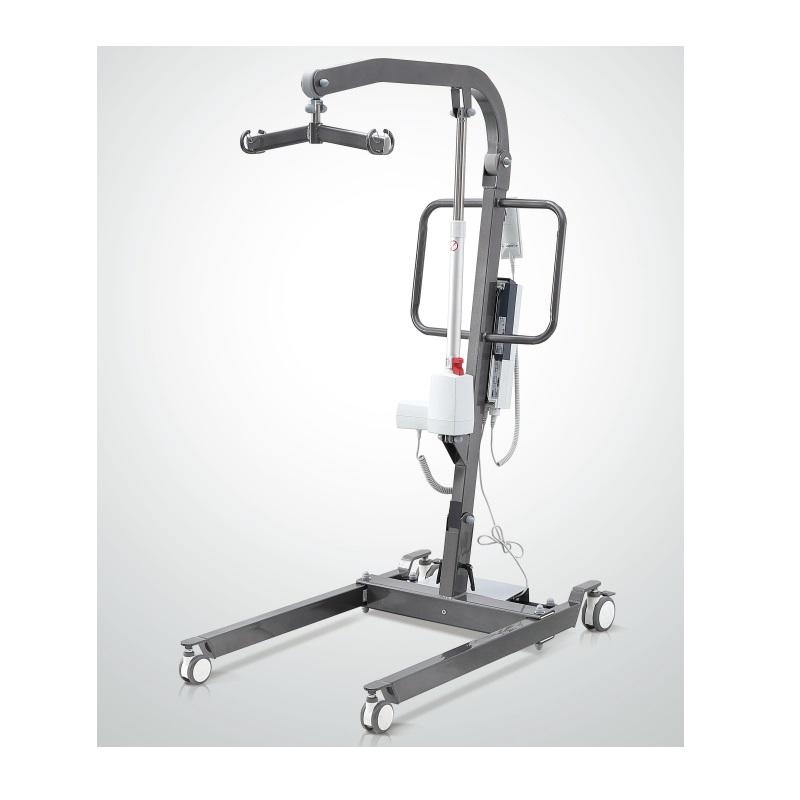 How to choose the best patient lifting machine?
When it comes to investing in a patient lifter, you should take your time to read the product's characteristics and specific parameters carefully and choose your best fit wisely. Make sure to study the sturdiness of the appliance and its mobility. Most importantly, keep in mind that the lift's maximum weight capacity must fit the size and weight of the patient. From a practical point of view, it is also advisable to choose a lifting machine with measurements that fit your environment. Check the product's length, height, weight, and its leg width. Moreover, make sure to choose a patient lifting machine with high-quality wheels with a brake - after all, the device is required to carry heavy and extremely valuable loads.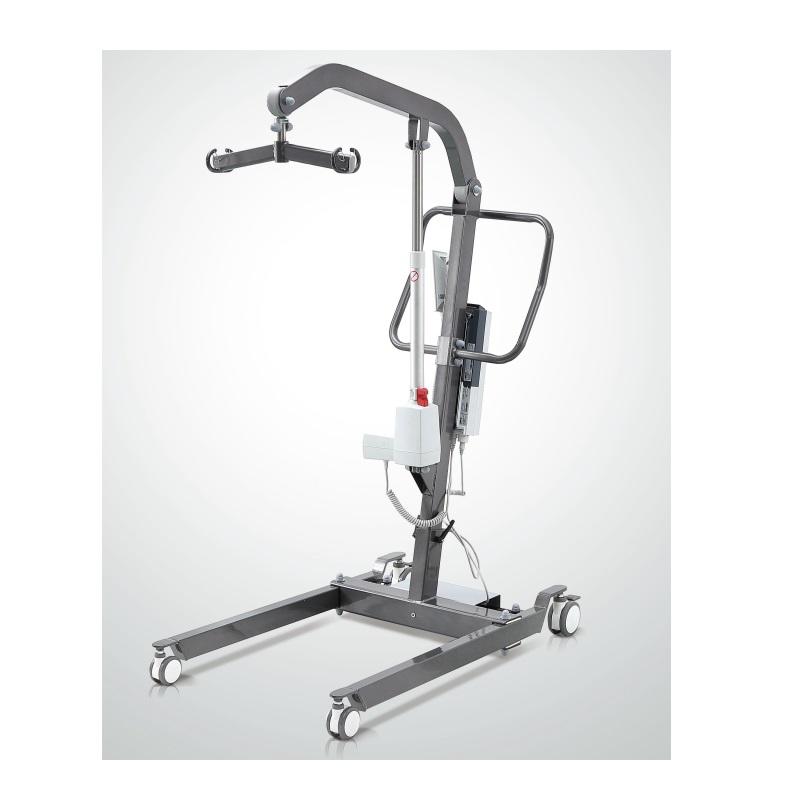 Where to get the best patient lifter?
HCT Medical Equipment is a China-based professional manufacturer and supplier of different high-quality medical equipment, including patient lifters. In addition to great products and services, they also offer worldwide product distribution. They produce a large variety of superior patient lifting devices. Some of them are hydraulic, others are powered by electricity, some are aluminium and others are made of steel, but they are all portable which gives the patients and the nursing staff the freedom to use them wherever they may need them - in the patient's room, bathroom, or cafeteria. Two of their best-selling products are folding and have a highly practical quick-release structure, which enables a quicker and more compact dismantling. This renowned medical equipment supplier also offers a heavy-duty hydraulic patient lifter that can carry up to 220 kilograms or484 LBS, while all the other lifters are designed to carry a maximum weight of 180 kilograms (397 LBS). You can read more about their supreme medical equipment at https://www.hct-medical.com/ and feel free to contact them for any possible inquiry.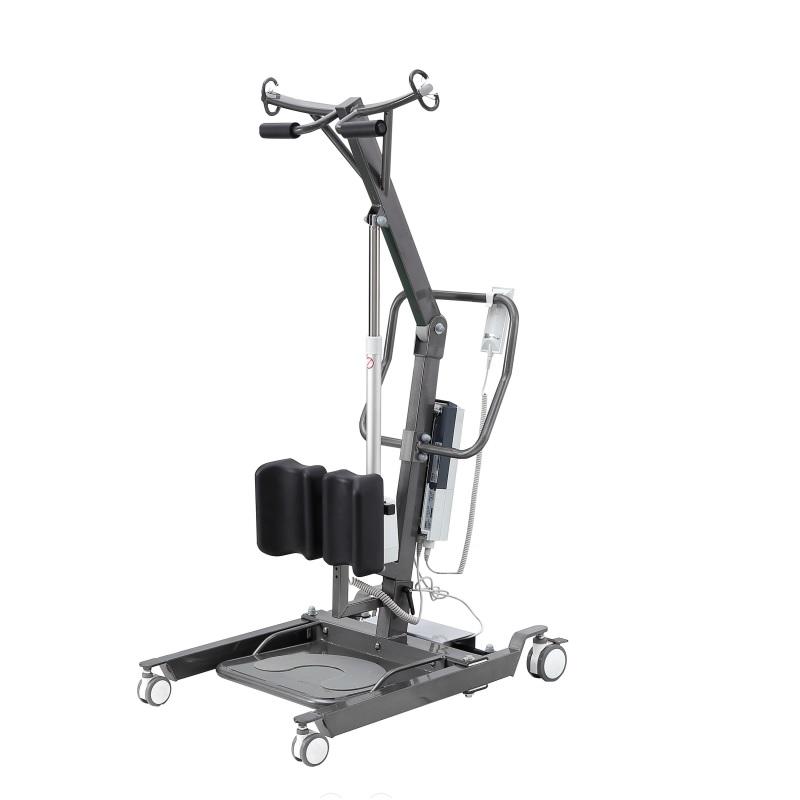 Conclusion
Patients with limited mobility are particularly vulnerable. Not only is their transfer potentially dangerous for both the patient and the caregiver, but patients are also a lot happier, more relaxed, and satisfied if they don't feel like a burden and if they are able to attend to some of their basic needs on their own. Therefore, purchasing a great patient lifter from a reliable medical equipment supplier is a must-do for every medical facility and patient's home.