2017 Rehacare is during Octorber 4-7th, 2017 in Dusseldorf, Germany. Foshan HCT medical Booth H5/F34, same position as 2016.
This year we took some new products like arthritis walker HCT-9210A, HCT-9210C and patient lifter HCT-7301 to the show. They all gain good feedback. And our basic rollators still very popular in the market. We are always here to trying our best to provide customers with excellent products and services.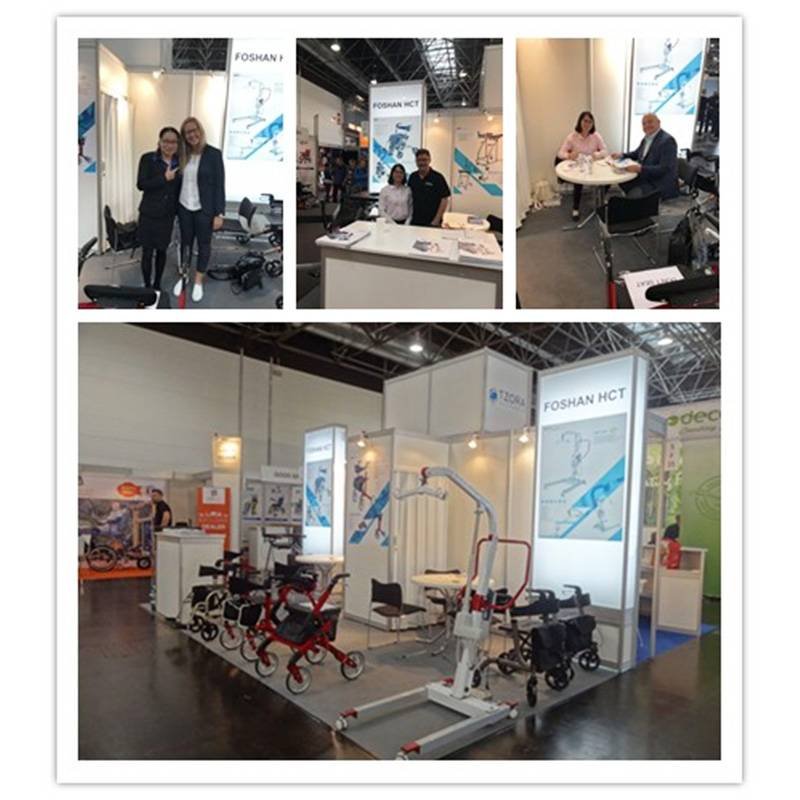 Anyway, we participate in REHACARE exhibition every year. Hope to see you next year!